Meland Budwick, P. A. throws party for 20th anniversary
Paul Brinkmann | April 19, 2013
To view original article click here.
Partners Mark Meland, Michael Budwick greeted judges, attorneys and other business people on the plaza at Southeast Financial Center.Miami law firm Meland Russin & Budwick pitched a tent and threw a big party in downtown Miami on Thursday evening for its 20th anniversary.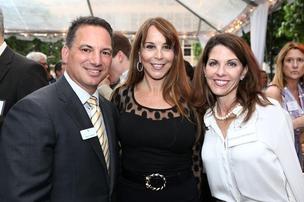 The firm also showed off its renovated offices on the 32nd floor of the building.
"We were going to have it in the office, but the guest list got too big," Meland said.
The firm specializes in real estate, corporate bankruptcy, receivership, financial fraud, and general commercial litigation.
Meland co-founded the firm in 1993. Budwick joined the firm in 2003.