Court OKs Tom Petters victim's $1B lawsuit against GE Capital
Eric Ostroff |August 27, 2013
To view original article click here.
By Paul Brinkmann
August 27, 2013
A Florida firm that lost a billion dollars in the Tom Petters financial fraud is cleared to pursue its lawsuit against General Electric Capital Corp.
Florida U.S. Bankruptcy Judge Paul Hymandenied GE Capital's motion to dismiss Palm Beach Finance's lawsuit in Palm Beach County bankruptcy court Aug. 23.
The Palm Beach Finance claim against GE Capital is one of the largest Ponzi recovery actions ever filed. Michael Budwick, an attorney working on the case, said Palm Beach Finance intends to seek punitive, or treble, damages.
"The court finds that the plaintiff sufficiently alleges the elements of a claim for civil conspiracy to commit fraud," Hyman wrote in his 60-page order.
Hyman dismissed eight other counts in the case, but the civil conspiracy claim is a key part of the suit.
Petters is serving 50 years in prison for running the $3.65 billion Ponzi scheme – the third-largest in U.S. history, behind those of Bernie Madoff and R. Allen Stanford.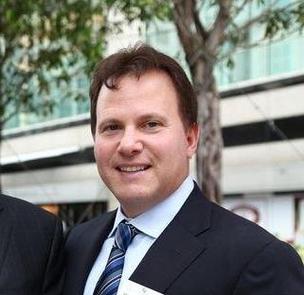 Palm Beach Finance was a set of investor funds that invested in Petters' business operations. Petters created the illusion of massive deals in financing consumer electronic merchandise transactions, but most of the invoices were faked.
Palm Beach Finance is currently run by court-appointed trustee Barry Mukamal, represented by Miami-based Meland Budwick, P. A. The lawsuit alleges that GE Capital became aware of the fake invoices, and actively allowed the Ponzi scheme to continue.
The lawsuit cites a phone call that Tom Petters made to Paul Feehan, senior VP at GE Capital, after GE Capital investigated fake invoices from Costco.
In the phone message Petters said, "Thanks for believing in me, thanks for watching out for us and I'll do the same for you," according to Palm Beach Finance's response to a motion to dismiss the case.
"The losses to Palm Beach finance were astounding. If GE Capital had done the right thing the losses wouldn't have been sustained," attorney Michael Budwick said.
In court filings, GE Capital argued there was no connection between Palm Beach Finance and itself. GE Capital had called the lawsuit a "lengthy shotgun pleading… filled with hyperbole and irrelevancies."
GE Capital continues defending itself in the case, according to an emailed statement from a spokesman. "The court dismissed 8 of the 9 counts against GE Capital and made no finding that GE participated in any way in Petters' frauds."
GE Capital's financing of Petters dated back to 1997. Petters' fraud was exposed in mid-2009, and Palm Beach Finance filed for bankruptcy in November of that year.
In 2011, two managers of the Palm Beach funds ownership company pleaded guilty to charges that they benefitted from investments in the Petters fraud by pocketing more than $58 million in fees.