2021 to Bring New, Unprecedented Challenges to Protecting and Defending Trade Secrets
Eric Ostroff | January 15, 2021
As the Biden administration takes over, Florida companies need to prepare for the possibility of national restrictions on noncompete agreements and other restrictive covenants.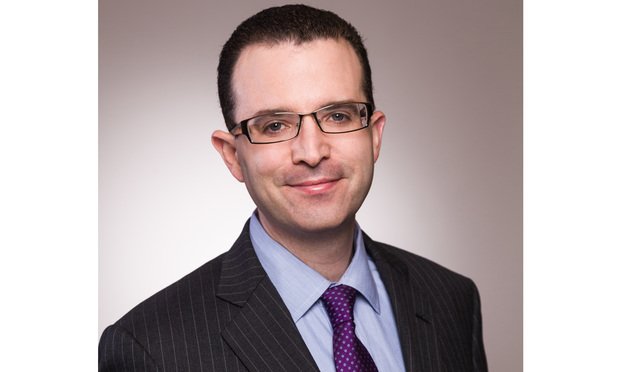 Eric Ostroff, managing partner at Meland Budwick in Miami. Courtesy photo.
Companies using noncompete agreements to protect their proprietary information need to pay attention to what's currently happening in Washington. As the Biden administration takes over, Florida companies need to prepare for the possibility of national restrictions on noncompete agreements and other restrictive covenants.
This is significant and unprecedented, as it marks the first time that we are seeing a real prospect of the federal government addressing issues that had previously been left to the states, each of which has its own, unique laws. Florida companies in particular must be aware, as Florida has historically been one of the country's most employer-friendly when it comes to noncompete statutes. Thus, Florida companies often use restrictive covenants as their front-line protections for their business-critical trade secrets. If the proposed legislation is adopted, there is no doubt that employers would have to dig deep and identify new ways to safeguard their information assets.
President-elect Joe Biden has said in no uncertain terms that his administration will take an aggressive approach to eliminate noncompete agreements and would only allow noncompete agreements "that are absolutely necessary to protect a narrowly defined category of trade secrets." To date, he has not provided clarity on the definition of that narrowly defined category of trade secrets, and we have yet to see any proposed legislation from his transition team. Importantly, these proposals may have bipartisan support. For example, last year Sen. Marco Rubio proposed a bill that would restrict noncompetes for low-wage workers, and Sens. Chris Murphy and Todd Young sponsored a bipartisan bill that went further, banning most noncompete agreements. In a time fraught with partisan battles over many issues, this issue seems to be one where there is support on both sides of the aisle.
There is no question that some companies have abused noncompete agreements by requiring them for low-level workers. But at the same time, when used appropriately for more senior executives or employees with access to proprietary information, noncompete agreements are a valuable protection that encourage research and development. Regardless, companies should be aware of the possibility that noncompetes will be limited by federal legislation. Now is the time to begin thinking proactively about how you will protect your trade secrets in a world without noncompetes.
So, what should companies do now? Based on my legal experience helping companies of all sizes protect and defend themselves in these matters, here is some practical guidance.
Companies should:
Make sure that they understand all their trade secrets or proprietary information so they can develop an appropriate strategy to protect and defend it. You can't protect your trade secrets if you don't know what they are.
Evaluate their current protections. Because companies will have to rely largely on the trade-secrets statutes, not noncompete agreements, to protect their information assets, companies need to make sure they are in a position to satisfy the statutory requirements to establish trade secrets. Before a court will recognize information as a trade secret, a company must prove that it had been taking appropriate steps to protect it. Companies should work with an experienced trade-secret lawyer to evaluate what types of protections they are using now and whether additional protections are necessary. In particular, companies that rely heavily on noncompete agreements need to determine whether they need new protections.
Determine what role noncompetes play in their overall protection schemes and what steps they need to take in the event that the noncompetes are no longer enforceable. That could include substantially strengthening nondisclosure agreements and limiting employee access to certain information.
Trade secrets law has always been distinguished as a highly nuanced, complex eld, and the new proposed legislation will only make it more challenging for companies to develop the right approaches to protecting their vital information. Companies need to take steps now to collaborate with lawyers who have deep knowledge and experience in these matters. This will help companies navigate the unchartered waters that lie ahead in 2021 and put them in the best-possible position going forward.
Read more at: https://www.law.com/dailybusinessreview/2021/01/15/2021-to-bring-new-unprecedented-challenges-to-protecting-and-defending-trade-secrets/