Meland Budwick Announces the Elevation of Several Stars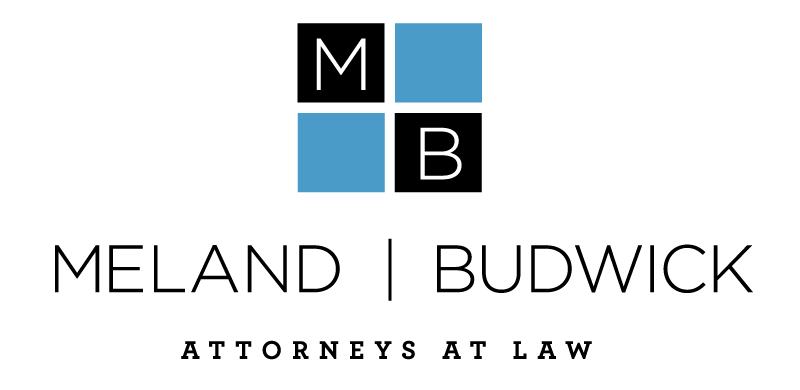 MIAMI – January 5, 2022 – We are proud to announce the elevation of several stars at Meland Budwick:
Attorneys Meaghan Murphy and Bryan Vega have been promoted to Partner, and Utibe Ikpe has been promoted to Of Counsel.
Meaghan Murphy focuses her practice on complex commercial litigation and bankruptcy matters, including representation of business debtors, bankruptcy trustees and creditors in a variety of Chapter 7 and Chapter 11 proceedings. Meaghan also provides due diligence review assistance for investor clients purchasing distressed loans, and provides necessary litigation representation following purchase. Click here to learn more or contact Meaghan.
Bryan N. Vega focuses his practice on real estate, corporate, and transactional matters. He represents national and regional real estate developers, private investors, entrepreneurs, and public and private financial institutions. Bryan's practice is focused on acquisitions, dispositions, financing, development, construction, operation, and leasing of varied commercial and residential property assets. His experience includes drafting, reviewing, and negotiating commercial and residential real estate documents and examining and performing due diligence on property title issues, performing closings for commercial and residential real estate transactions, and general corporate representation. Click here to learn more or contact Bryan.
Utibe I. Ikpe focuses her practice on commercial litigation. She has experience representing multinational corporations, insurance companies, financial institutions, and small businesses in complex litigation disputes. Utibe has litigated high-stakes matters, including class actions, shareholder disputes, FDIC professional liability claims, and commercial contract disputes. She has experience in all aspects of litigation, having successfully taken matters to trial and arbitration in state and federal court. Click here to learn more or contact Utibe.
Please join us in congratulating these valued members of the Meland Budwick family for their continued contributions to our firm and our clients and the community we serve. Here's to a spectacular 2022!
About Meland Budwick, P.A.
Meland Budwick, P.A. is a Miami-based law firm that focuses on reorganization & litigation, financial fraud, business litigation & trial practice, trade secrets & intellectual property, and real estate transactional work. The firm was co-founded in 1993 by entrepreneurial, business-minded attorneys with a vision to create a results-focused, diverse firm that provides high-quality legal counsel along with a personalized, client-centric approach. As part of the firm's culture of community service, its attorneys are actively involved at high levels with the local bar associations and serve on the boards of numerous community organizations. Its attorneys are recognized by Chambers and Partners and rated AV by Martindale-Hubbell.