Glenn Beck Media Outlet Says Texas Suit Trumps Del. Filing
Michelle Casady |September 13, 2016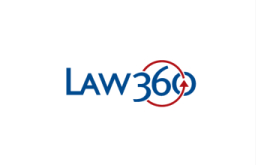 Glenn Beck's media outlet TheBlaze.com told the Delaware Chancery Court on Monday that it should halt proceedings in a suit its former CEO brought against the company — seeking an order that it foot the defense bill for a related Texas suit accusing him of mismanaging Beck's production company — characterizing it as "forum shopping."
In dueling suits, TheBlaze and its former CEO, Christopher Balfe, are arguing over whether Balfe can exercise an indemnity provision in TheBlaze bylaws that would entitle him to an advancement of expenses in defending against a suit brought by Beck's production company, Mercury Radio Arts Inc. Mercury, the majority shareholder in TheBlaze, sued Balfe in Texas state court in July, alleging he had mismanaged Mercury and violated a noncompete agreement by hiring former TheBlaze employees for a new, competing media venture.
But in its filing Monday, TheBlaze told the Delaware court Balfe's suit should have never been filed in the first place, because it is a "reactive, second-filed advancement action," and the proceeding in Texas, in which TheBlaze has sought summary judgment, is further along anyway.
Citing a 1970 Delaware court opinion in McWane Cast Iron Pipe Corp. v. McDowell-Wellman Engineering Co., TheBlaze argued that the proceedings should be stayed pending the resolution of the Texas suit because it involves the same parties and was filed first, so therefore takes priority. What's more, all the parties live in Texas and New York so there are no ties or relevant evidence in Delaware, it argued.
"A stay will also promote judicial efficiency: the same judge will likely preside over both the Mercury action and the Texas advancement action and there is no need for this reactionary second-filed action to proceed on a parallel track with the Texas court," TheBlaze argued in its motion. "Thus, this Delaware action is entirely the result of Balfe running to Delaware in an attempt to forum shop. This court has concluded that such forum shopping should result in the Delaware action being stayed."
Balfe, who had also been chief operating officer of Mercury, faces claims of management shortcomings during his tenure at the company. In its July suit, Mercury said he had been paid a "shockingly excessive amount" — $13 million — between 2009 and 2014, when he and Beck parted ways, and accused him of entering into an unnecessary $2 million yearly office lease for the company in Manhattan.
The suit seeks to force Balfe to forfeit his compensation dating back to the time of the first alleged breaches of his duties to Mercury and of Balfe's ownership interest in TheBlaze, but doesn't specify the amount of damages sought.
Mercury owned the entirety of TheBlaze when it was formed in 2012, but TheBlaze later issued stock, some of which is owned by Balfe, according to the suit. Mercury said that under TheBlaze's stockholder agreements, Balfe is barred from competing with the company for three years, but he launched a rival digital media company, Red Seat Ventures LLC, the month after he was ousted from the Beck companies.
Mercury accused Balfe of using ideas and business relationships developed at TheBlaze for his new company, including working with Mike Row of the show "Dirty Jobs." He also poached key TheBlaze executives, the suit said.
TheBlaze argued in its suit that Balfe's actions were not taken in good faith and he could not have reasonably believed his actions were in the best interests of the corporation, further undercutting his bid for indemnity.
After TheBlaze filed suit, Balfe sent a demand letter seeking indemnity and an advancement of expenses, according to court records. Before the deadline for the advancement in Balfe's letter had passed, TheBlaze filed a second suit in Texas state court on Monday, seeking a ruling that its bylaws don't entitle Balfe to any protection in the Mercury dispute.
Eric Ostroff, who represents TheBlaze, told Law360 he's confident in the arguments put forth on behalf of his client.
"The filings yesterday show that Mr. Balfe has no right to indemnification or advancement of his fees for the action filed against him by Mercury Radio Arts Inc," he said.
Balfe, on the other hand, says there is a nexus between the claims alleged in the Mercury litigation and his role as an officer and director of TheBlaze that entitles him to advancement.
Representatives for Balfe were not immediately available for comment Tuesday afternoon.
TheBlaze is represented by Eliot Burriss of DLA Piper and Eric Ostroff, Peter Russin and Meaghan Murphy of Meland Budwick, P.A.
Balfe is represented by Chip Babcock of Jackson Walker LLP.
The cases are TheBlaze Inc. v. Balfe, case number DC-16-10222, in the District Court of Dallas County, Texas, and Balfe v. TheBlaze Inc., case number 12683, in the Court of Chancery of the State of Delaware.
To view original article click here.