Lender wins bids for 17 Metronomic properties in Miami
Brian Bandell |March 26, 2021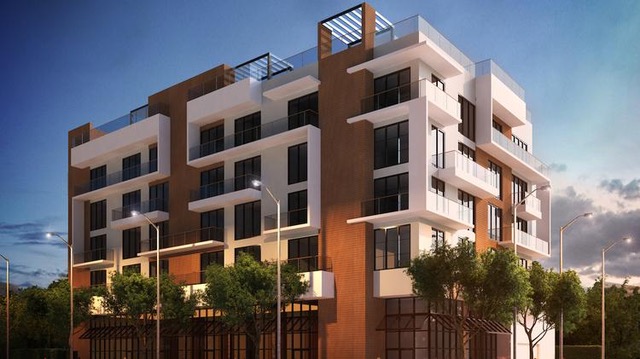 The planned Metronomic Place at 3280 Grand Ave. in Coconut Grove will be sold via bankruptcy auction.
Miami-based developer Metronomic Holdings is set to turn 17 local properties over to its lender following the results of a bankruptcy auction.
The debtor filed notice of the auction results in U.S. Bankruptcy Court on March 22. While outside bidders did submit offers for many of the properties in the Coconut Grove and Little Havana areas, secured lender Fuse Funding I LLC won all 17 auctions through credit bids, in many cases for only $100 more than the competing offer. The credit bids were for a combined $18.6 million, based on the amount of money Metronomic owes Fuse Funding. Its mortgage was for $17.7 million, plus interest.
However, two properties in Crystal Lake, Illinois, will be sold to third parties after bids of $800,000 and $425,000 were accepted and the creditor declined to exceed them.
"Fuse looks forward to concluding the legal process and enabling these 17 prime-located properties to be acquired and improved by capable developers for the betterment of our community," said Meland Budwick attorney Daniel N. Gonzalez, who represents Fuse Funding in the case.
Metronomic filed Chapter 11 reorganization in September, bringing to a halt its plans to redevelop much of west Coconut Grove, and build apartment complexes, single-family homes and boutique hotels around Miami. The company had five outstanding mortgages, and the case files stated it raised more than $51.3 million from crowdfunding through Virginia-based Qidian.
Despite raising all that money, Metronomic completed only one building.
Kelly Beam owns 100% of Metronomic Holdings, and Ricky Trinidad was the manager of the company, according to court documents.
Read more at https://www.bizjournals.com/southflorida/news/2021/03/26/lender-wins-bid-for-metronomic-properties.html