Miami Lawsuit Targeting 'Double Agent' Employee is Cautionary Tale
Michael A. Mora |May 20, 2021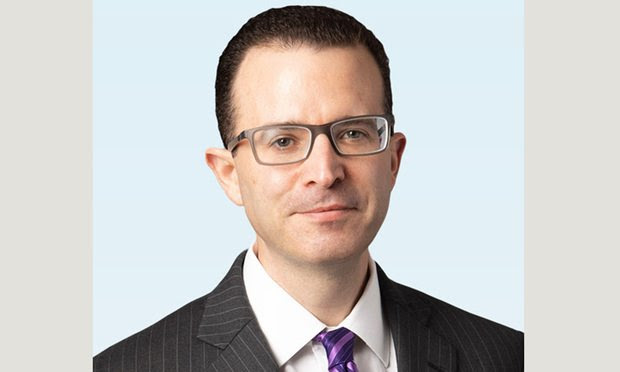 Miami Lawsuit Targeting 'Double Agent' Employee is Cautionary Tale
People desperately shopping for homes in South Florida may finally have some luck. Evidence is emerging that sellers who have hibernated for months are ready to list their houses.
An attorney has filed a case in the Miami-Dade Circuit Court that serves as a cautionary tale, alleging an employee secretly worked for the main competitor. And if the allegations are true, the lawsuit describes a potential nightmare situation for business owners in an increasingly mobile work environment, especially when one employee becomes critical in building and nurturing relationships with top customers over several years.
The case centers on Juan Lozano, a former employee of Garland LLC, described on its website as one of the largest one of the largest suppliers of garlic, ginger, shallots and other produce in the Southeast.
Lozano now works for the competition, Rabbex LLC, a recently formed company that he allegedly played a role in forming.
"Our complaint details how Lozano was effectively acting as a double agent and was secretly working from within Garland foods to funnel customers to its competitor Rabbex, with its knowledge and assistance," said Eric W. Ostroff, a partner at Meland Budwick in Miami, who is representing Garland in the litigation. "We look forward to presenting these claims to a jury to remedy the millions of dollars of damages that Garland has suffered."
Since Lozano joined Garland in 2013, he rose from a purchaser to its exclusive agent in sales for the Miami-based company. And his compensation increased from a fixed yearly amount of $48,000 to $60,000, plus commission. Part of Garland's justification for increasing Lozano's compensation was based on his claim that he worked solely for Garland.
Because of that trust, Lozano had access to confidential financial information — such as Garland's client lists, margins per product, and revenue — in addition to the produce company's secret pricing and cost information "that would be extremely valuable in a competitor's hands."
But Ostroff alleged in the complaint that in the eight months preceding Lozano's March 2021 resignation, he solicited customers and led them to believe he was working for Rabbex, according to the complaint.
Part of Ostroff's strategy in litigating the case appears to be focusing attention on the alleged "careless" transmission of emails that are cited in the lawsuit as being sent and received from Garland's server. There, Lozano allegedly conducted business for Rabbex as a partner, sometimes done in secret and other times more blatantly, according to the complaint.
For instance, emails from Lozano to one of Garland's customers in December allegedly show "the customer requested a receipt from Garland after he had provided products to them from Rabbex," Ostroff stated in the complaint.
"In other words, the customer thought it was purchasing from Garland—since Lozano was Garland's agent—but Lozano secretly was selling to the customer on behalf of Rabbex," the complaint alleged.
The former employee also allegedly disparaged Garland to its customers and others in the industry in emails, all of which contributed to a substantial decrease in Garland's sales from the customers that Lozano was accused of reaching out to and soliciting, per the complaint.
Now, the case will go before Circuit Judge Peter R. Lopez.
The lawsuit seeks to hold Lozano individually liable under several counts, alleging violations of the Florida Deceptive and Unfair Trade Practices Act, breach of fiduciary duty, and constructive fraud. Garland also asserts claims against Lozano and Rabbex for civil conspiracy and tortious interference with advantageous business relationships and contractual relationships.
As of the publication of this article, no counsel had filed a notice of appearance on behalf of defendants Rabbex, Rabbex International LLC, Rabbex Corp. and Lozano in the online circuit court docket.
Read more: https://www.law.com/dailybusinessreview/2021/05/20/miami-lawsuit-targeting-double-agent-employee-is-cautionary-tale/