Meland Budwick's Real Estate Team Closed $764 Million in Transactions Across Asset Classes
Raychel Lean |June 1, 2021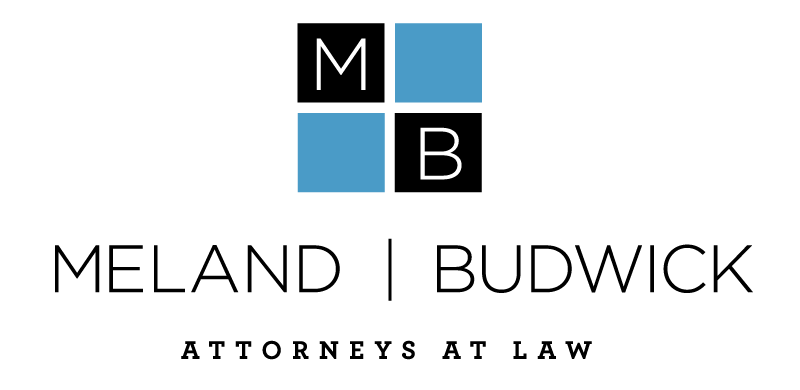 Meland Budwick's Real Estate Team Closed $764 Million in Transactions Across Asset Classes
What are some of your most satisfying successes of 2020, and why?
Despite the challenges faced globally by the pandemic in 2020, our real estate department earned distinction as a leader, closing over 140 transactions totaling approximately $764 million on behalf of real estate companies, investors, developers, entrepreneurs, and financial institutions. The transactions covered all asset classes, including multifamily, luxury residential, mixed-use, retail, office, hospitality, condominiums and industrial. Our ability to achieve this speaks volumes about our reputation and the relationships we have built as a go-to law firm.
Notably, in South Florida, the pandemic spurred a boom in the luxury residential market (properties over $1 million). In this sector, we closed over 25 transactions — totaling over $230 million — from the pandemic's onset in March through Dec. 31, 2020. A marquee client: custom and spec home developer Todd Glaser, who we represented in the $14 million-plus and $15 million-plus sales of two Miami Beach properties. We completed several complex transactions for Mr. Glaser, which involved negotiating and inking leases with options to purchase. This enabled our client to avoid using his capital to buy land and instead use it for construction before profitable exits. Our client was able to use his capital toward construction negating the need for construction financing, yielding significant returns for his enterprise in a $14.4 million sale in August 2020 and a $18.5 million sale in January 2021.
How have COVID-19 and other economic factors affected your practice area?
The pandemic, coupled with advances in technology to work remotely and favorable tax laws, enabled South Florida's real estate market to boom. Massive migration of companies and affluent individuals from highly tax- and regulation-burdened areas, such as New York, California and Chicago, lead to a significant spike in deal flow and activity. As real estate lawyers, we have had to remain nimble, adapt quickly and learn to work remotely, and sharpen our practice and our skills to provide the efficient, creative solutions clients need in today's rapidly-changing, competitive marketplace.
Amid a changing market, what does it take to become a trusted real estate/transactional lawyer in Florida? 
At Meland Budwick, we recognize that clients choose lawyers they know, they like and they trust. Over time, we become their trusted partners and friends, proving our loyalty and our value over the years by going the extra mile to be accessible and negotiate the best deals and develop truly innovative, creative solutions to get the job done. Based on these relationships, we have remained at the leading edge of Miami's real estate market since our firm's inception in 1993.
Our work over the years for our longtime client ESG Kullen, a New York-based real estate developer, evidences this. Last year, we represented ESG in the $114 million sale of Trellis at the Lakes Apartments in St. Petersburg. We had represented ESG in the original $80.85 million acquisition of the project in 2016. Additionally, we represented ESG in the $33 million sale of Grand Pavilion Apartments in Tampa. ESG originally purchased bulk condominium units at that project, later acquiring the remaining units and completing improvements. In the sale, our team negotiated with the eventual buyer the right to purchase all the condominium units or terminate the condominium regime, providing flexibility for the new owner to decide how to best own and run the property.
Dealmakers are extraordinarily busy people. What must firms do to ensure that they remain engaged with pro bono work, their communities and their families?
Meland Budwick recognizes that success as a dealmaker — and as a human being — requires making adequate time for family, pro bono work and community engagement. Balancing these critical parts of life has been part of the DNA of our firm's founders and our firm's culture from day one. Recognizing that work-life balance can be challenging to maintain, our firm's founders and partners make a point of actively encouraging, mentoring and supporting our firm's lawyers so they can achieve this.
There is no magic wand or secret formula: It is all about our firm's founders and partners sitting down at the beginning of every year and rolling up their sleeves to evaluate everyone's individual business plan strategies. We meet individually with lawyers on an ongoing basis to help ensure they each have the right workload, client mix, pro bono and community involvement to fit their unique situations. Strategic planning, continued communication and ongoing modifications helps ensures the best outcomes for all parties: our clients, our lawyers, our community and our law firm as a whole.
Read more: https://www.law.com/dailybusinessreview/2021/06/01/meland-budwicks-real-estate-team-closed-764-million-in-transactions-across-asset-classes/