The money's moving to South Florida. Will the office leases follow?
Lidia Dinkova |April 14, 2021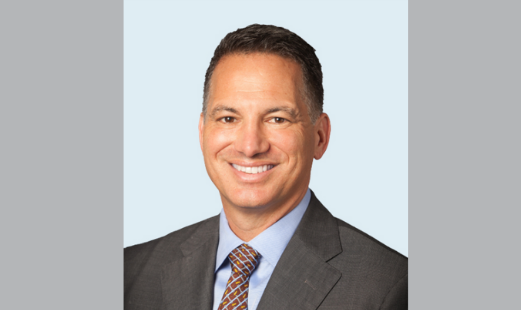 New-to-market tenants eyeing up to 1.5M sf of Miami-Dade office space
Law firm Levine Kellogg Lehman Schneider + Grossman, now at downtown Miami's Citigroup Center, plans to cut its space in half at its future office as many attorneys opt to work from home permanently. Across the street, at Southeast Financial Center, law firm Meland Budwick plans to expand by 18 percent.
These contrasting approaches show the dichotomy of the South Florida office market. As some downsize or exit leases because they've found that employees can be productive at home, others eye expansion to accommodate growth and space out staff for health and safety.
"It really depends industry by industry," said Jonathan Kingsley of Colliers International. "Firms realize they can live with less space, and not everyone needs to be in the office at the same time. Other companies, in order to maximize efficiency and collaboration among people, they must have offices."
Add to the equation the region's desire to be a magnet for financial and technology firms. Miami Mayor Francis Suarez has been actively courting firms in recent months, and even before that, Barry Sternlicht's Starwood Property Trust moved its headquarters to Miami Beach, and Carl Icahn's Icahn Enterprises set up a new base in Sunny Isles Beach. Blackstone is keeping its New York headquarters, but it's set to open an office at downtown Miami's 2 MiamiCentral. And Microsoft, Citadel and Elliott Management are all in talks to lease space in South Florida.
These developments raise interesting questions about the future of South Florida's office market. Will the existing tenant expansions and new-to-market influx be enough to offset vacancies?
"That's the crystal ball or Lucky 8 ball question that we all want to know," said Tim Rivers of JLL.
His answer is yes. "We are extremely optimistic on really the interest," Rivers said. "We are going to start seeing true activity in the third and fourth quarter of this year, but 2022 is going to bring the real results. We really do see those companies coming in on a regular basis."
Yet not everyone agrees 
Tom Capocefalo of Savills said the landlord representatives touting a prosperous future mostly lease Class A offices in coveted locations. And they will do well, he added. On the whole, Capocefalo wouldn't be surprised if the vacancy rate creeps up over the next year.
"While all of this positive activity is unfolding, there are many existing tenants in the throes of either restructuring their leases to get smaller or putting their space on the market to get sublet," Capocefalo said. "Over the next 12 months, I think the tri-county market in general is still going to suffer and see increased vacancy and decreased rental rates."
From panic to prosperity
The choir of excitement over financial and technology firms comes after a lull during most of last year.
"We are really basically at the anniversary of the onset of the pandemic," Kingsley said. "We have seen a swing from panic early in Covid, with tenants downsizing and not coming back to the office, all the negativity we lived through in the pandemic, to then slowly and gradually picking up momentum with tenants recognizing they need office space."

Last year, Miami-Dade County office leasing deals dropped by 25 percent, or 1.9 million square feet, from 2019, according to Blanca Commercial Real Estate. Broward County leases fell 32 percent, or by 956,000 square feet. Palm Beach County's declined by 23 percent, or 1.2 million square feet.
Office vacancies creeped up, with Miami-Dade's reaching 11.3 percent in the fourth quarter of 2020, up from 9.6 percent in the fourth quarter of 2019, according to JLL. Broward vacancies rose to 12.1 percent in the fourth quarter, up from 9.7 percent in the same period of 2019. Palm Beach vacancies increased to 11.9 percent, up from 10.9 percent.
Gordon Messinger, who just moved to CBRE from Cushman & Wakefield, said he is leading weekly leasing tours, but they are focused on Brickell Avenue, where he leases the Four Seasons Tower on behalf of the owner.
"The suburban markets are a little slower," Messinger said. "Coral Gables, suburban Airport West are still fueled by existing tenants in the market today looking to make moves and changes in their locations, because they are in an outdated space or the space doesn't work for Covid issues." Vacancies at buildings he leases have remained stagnant, he added.
Tere Blanca, CEO of Blanca Commercial, however, expects a complete turnaround.
"We are seeing existing companies in Miami growing, hiring talent, expanding footprint, especially if they are global companies and are looking to bring additional functions from out of state into Miami," Blanca said. "They are relocating employees and executives, hiring talent locally and generally expanding their presence."
Blanca Commercial is tracking new-to-market tenants looking at 1.5 million square feet of space in Miami-Dade this year. Blanca conceded that not everything would come to fruition, but the out-of-towners include a "whale" of a company eyeing Miami. She declined to provide specifics.
Investment sales
Investment sales also took a hit last year, but they are now starting to rebound, brokers say.
The dollar volume of South Florida office sales in the last half of 2020 plus January and February of this year — $1.3 billion — is the same as that of the second half of 2019 plus January and February of 2020, according to CBRE.
But the number of transactions dropped to 80 from 181. CBRE said that although fewer deals closed from last July through this February, they were at a higher price.
Related leads the pack
Earlier this year, the Related Companies bought the downtown West Palm Beach office towers Phillips Point for $282 million, marking the biggest office sale in South Florida in more than a year. Related, led by Miami Dolphins owner Stephen Ross, is also in talks to scoop up two nearby gems, Esperante Corporate Center and CityPlace Tower. It also is developing the 25-story One Flagler and the 20-story 360 Rosemary office towers.
"You follow the money, and Related is making a $1 billion bet on downtown West Palm," said Colliers' Mark Rubin. "A lot of big players are taking notice."

First, it was the private, entrepreneurial capital, and now institutional investors have returned to the market. All have pent-up demand and dry powder, Rubin said. The activity might be stronger even than it was pre-pandemic.
"All these investors have less to look at outside of South Florida. So many states are still on lockdown," he added.
Hermen Rodriguez of JLL is in tune with Rubin. He also pointed to Related's hefty investment in West Palm Beach.
"It shows the interest. It shows the bullishness on South Florida office," he said. He said the value of an office was "not going to go away," but conceded that remote work would likely increase, even post-pandemic.
A tale of two markets
Levine Kellogg is taking a hard look at shrinking its 15,000-square-foot office as the lease expires next summer. Attorneys successfully collaborate and work remotely and their productivity is off the charts, according to founding partner Jeffrey Schneider. The firm has yet to find its new Miami office, but the space will have several offices that any attorney can use if he or she wants to work there for a day.
"A number of our lawyers are working remotely now and couldn't be happier," Schneider said. "I never would have thought five years ago that we would be leaning towards a hybrid model in which attorneys can work from home and use the office when they need to."
On the other hand, Meland Budwick wants everyone back as soon as it's safe, and the law firm wants to expand its 14,000-square-foot office to accommodate growth after hiring six attorneys over the past year.
The best results come when people are under one roof most of the time, co-founding partner Mark Meland said. "When they are walking by the office and are bouncing ideas off each other," he added, "that's where the real magic happens."
Read more: https://therealdeal.com/issues_articles/the-moneys-moving-to-south-florida-will-the-office-leases-follow/